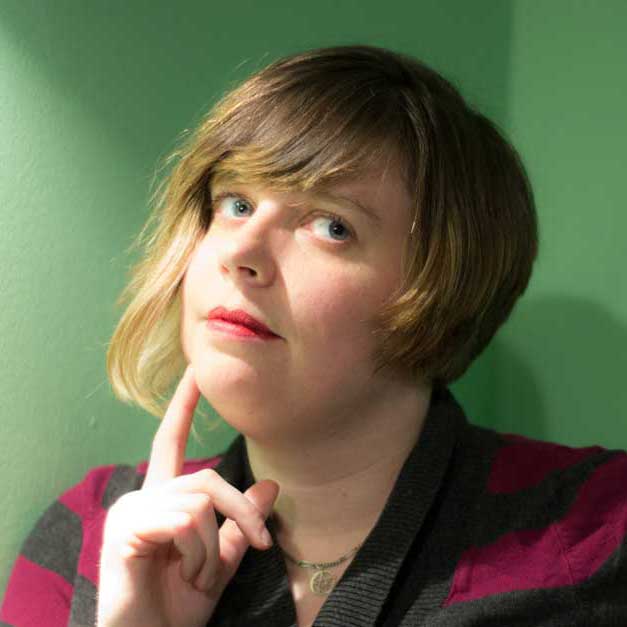 About
Victoria Feistner is a writer, a graphic designer, and an artisan in equal parts, although some of those parts are more equal than others. She resides in Toronto with her partner and their two cats.
Since writing her first story at age 5, and finishing her first full-length novel at 18, Victoria has been passionate about creating worlds full of fascinating, complicated, and memorable characters. Whether reinventing myths or crafting hilarious one-liners, Victoria's writing intrigues and surprises, taking readers on a adventure they'll talk about for years to come.
Contact
For inquiries, please email v.feistner [@] gmail.com or on twitter: @vfeistner

Grace & Victory
Grace & Victory Publications is a hobby micropress run by Grace Seybold and Victoria Feistner. 
In August of 2013 two Canadian writers discussed exploring the ins-and-outs of publishing using their day-job skills. One editor, one graphic designer, one web minion, and several cups of coffee later, G&V was founded.
Check here for available submissions.